Get started
This site contains several services that generates code based on simple inputs as SQL DDL statements or our ANOnymization language ANO.
Available services:
Service

Description

Generates anonymization programs based on tasks and rules written in the ANO language. It supports

data masking and anonymization

creation of database subsets for test and development

creation of synthetic data that complies to your test cases

protection of access to personally identifiable data from developers

Reverse engineers your database structure into java JPA classes.

Reverse engineers your database structure into ANO syntax.

A subset of the DBmasker functionality, dealing only with GDPR forget me support.
You have to subscribe to the services before use:
Go to anonymizer.esito.no, select the Login link and register an AWS Cognito user: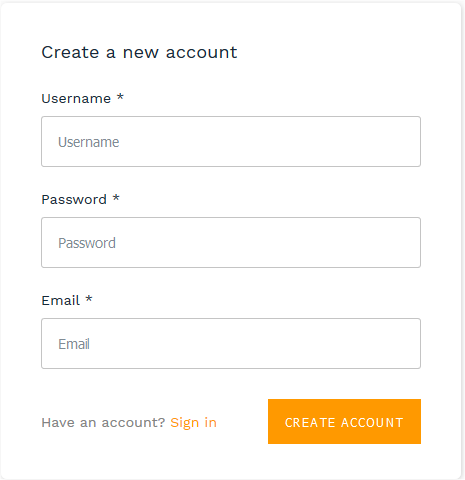 Some services are free and available to you, as soon as you have signed in. The Dashboard/Profile shows all services available: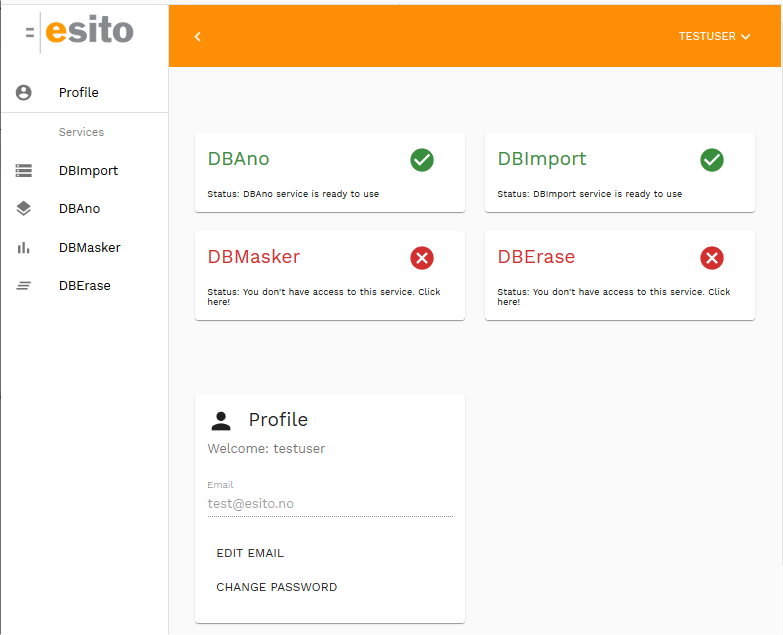 From the start page, you may read about the services, select the Products link: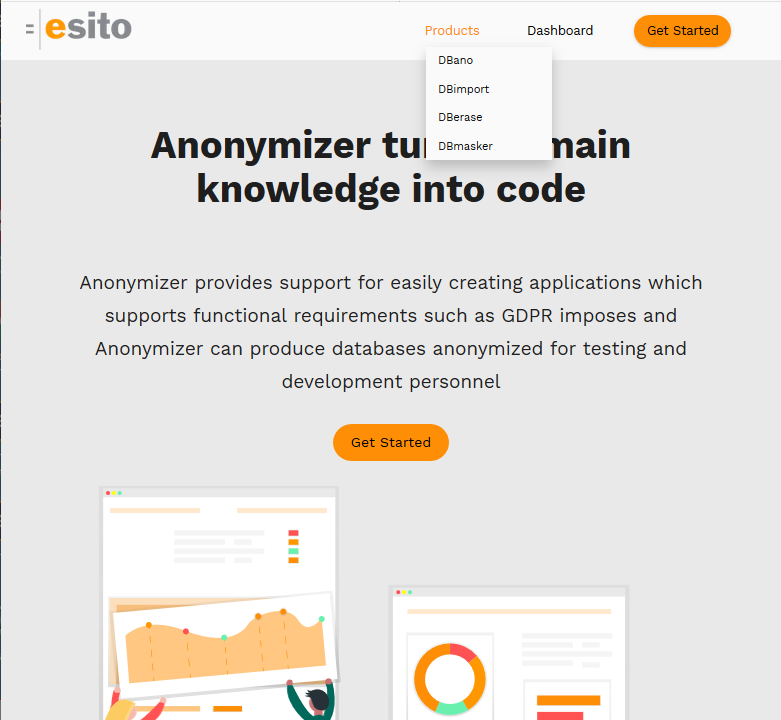 To subscribe to services, select the Get Started link and select the service and period you want: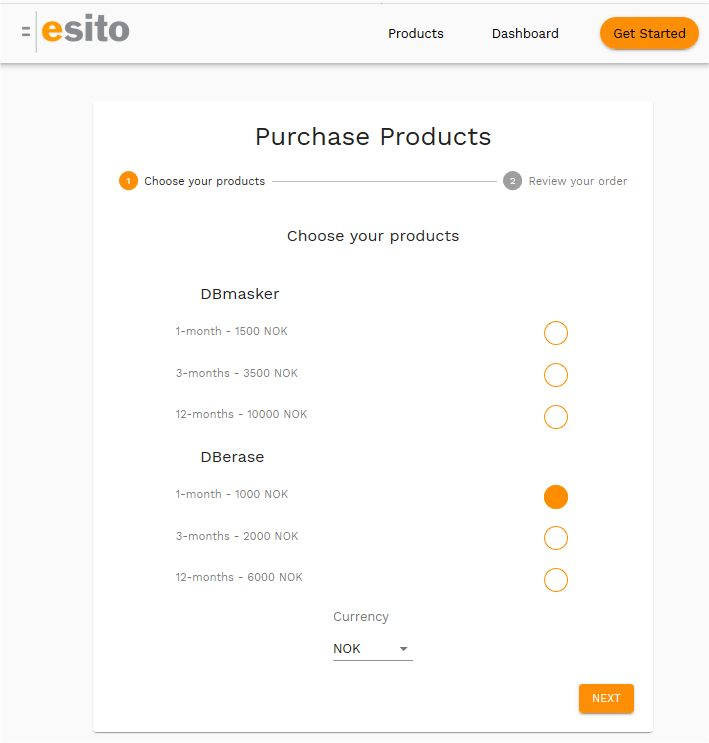 The NEXT link brings you to the Order Summary: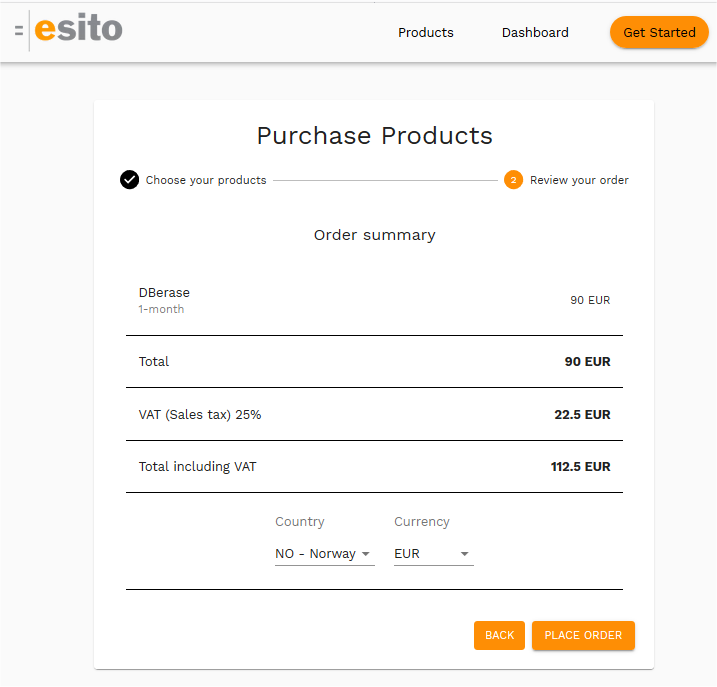 PLACE ORDER brings you to Klarna payment services:
The last page from Klarna: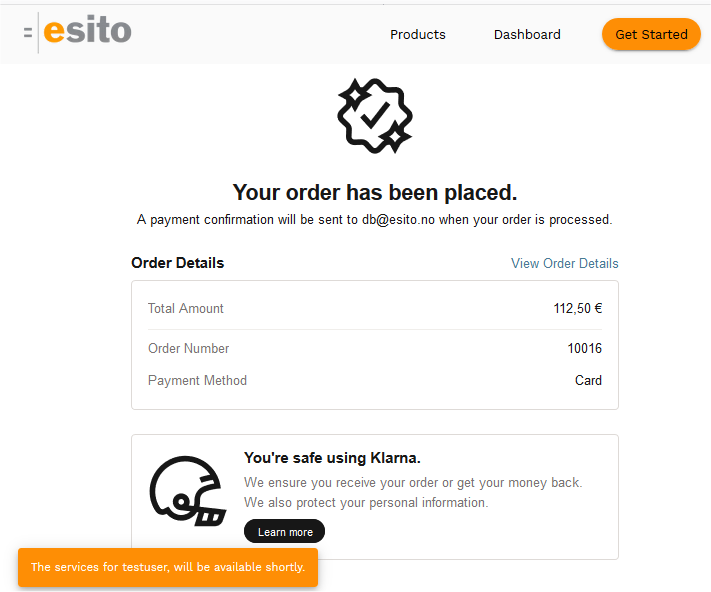 As soon as you have fulfilled the Klarna process and subscribed to a service, it is available for use. Click the Dashboard link: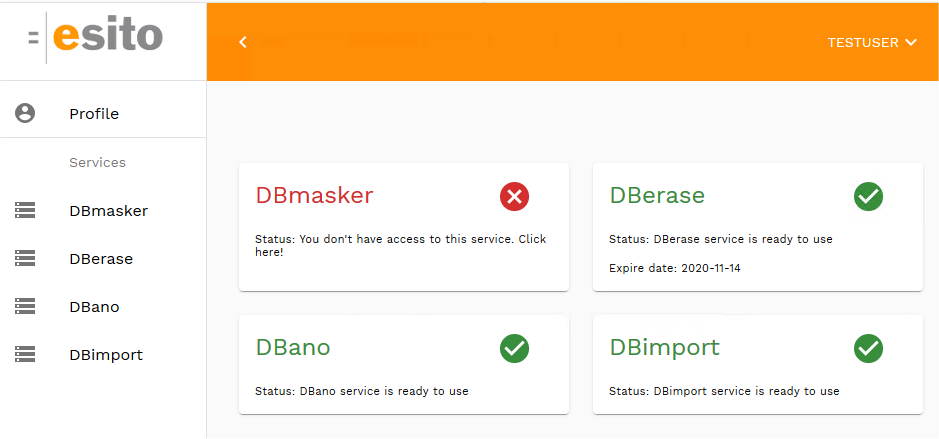 Prepare an input, either SQL or ANO, use the service/generator and create your java project with the generator result.
You may test the getting started projects to kickstart use:
See the details about each generator on